Last week wrapped up the fourth round of chemo, and it was a doozy.
In retrospect, I suppose it's not an entire shock considering it'd been a few weeks since the last round, and the fact that she exhausted herself in Disney the week before.  None of these reasons make it any easier, but it does help to explain somewhat.
Late Thursday and continuing into Friday, mom began to "really feel human again," (her words) and has yet again rebounded nicely.  I spoke to her again last night and she sounded great.
In the least surprising news ever,… Nan Hinds' resiliency wins out yet again.
---
More sticker pictures have come in, so I'm happy to hand the floor off to some other people showing their support to mom:
From Jane Woolford:
Have not gotten a sticker yet, so we decided to have our 2 week old Grandson Camden help us show Nan we are there for her. But he was not having any of it.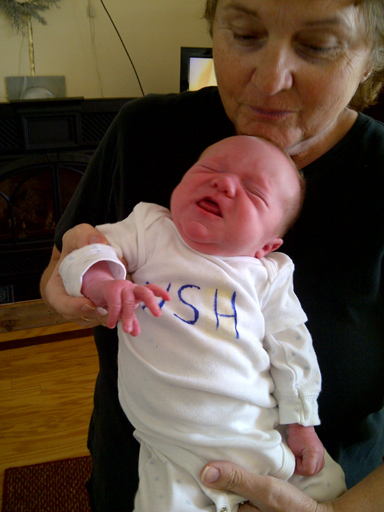 ---
From mom's cousin Sid Cooley:
We are so excited to share the team spirit right here in beautiful San Diego where we are pulling for you every day! "fight like hell!"
We love you,
Sid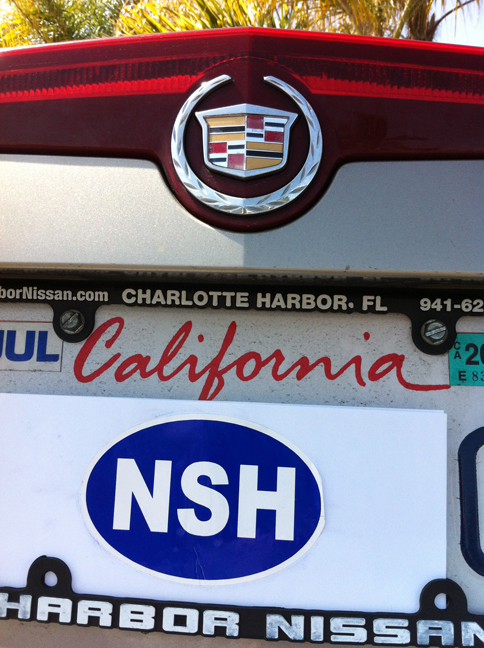 ---
NSH stickers also made a couple appearances at the Red Sox home opener  at Fenway Park yesterday:
---
We still have stickers, so if you need some, or want some more, shoot me an email at teamnanhinds@gmail.com . I have a couple more great stories to pass along this week, so I'll be posting more in the coming days.
Thank you all again for everything you've done for mom,… The amazing support helps her keep going.
-Todd